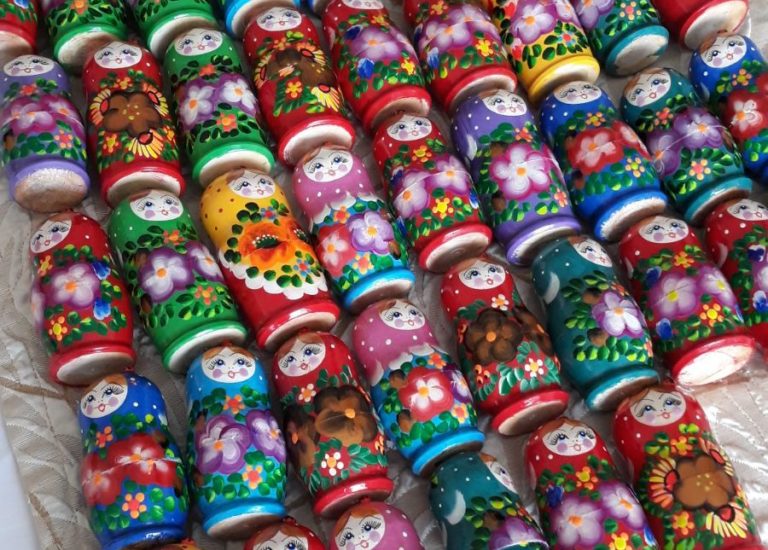 For my international friends: New purpose
Geplaatst op: 16 juni 2018
I always loved matryoshkas, matroeschka, matruschka, babushka, babuschka, baboeschka... Oh well, give it a name...
These beloved souvenirs from Russia beautifully represent our personality... layer by layer. We store our (life) experiences in every layer. Sometimes these are beautiful experiences and sometimes less beautiful..., because most people sometimes have suffered a dent during their lives. If a blockade gets in your way, it is important to deal with it, so you can continue your (new) way.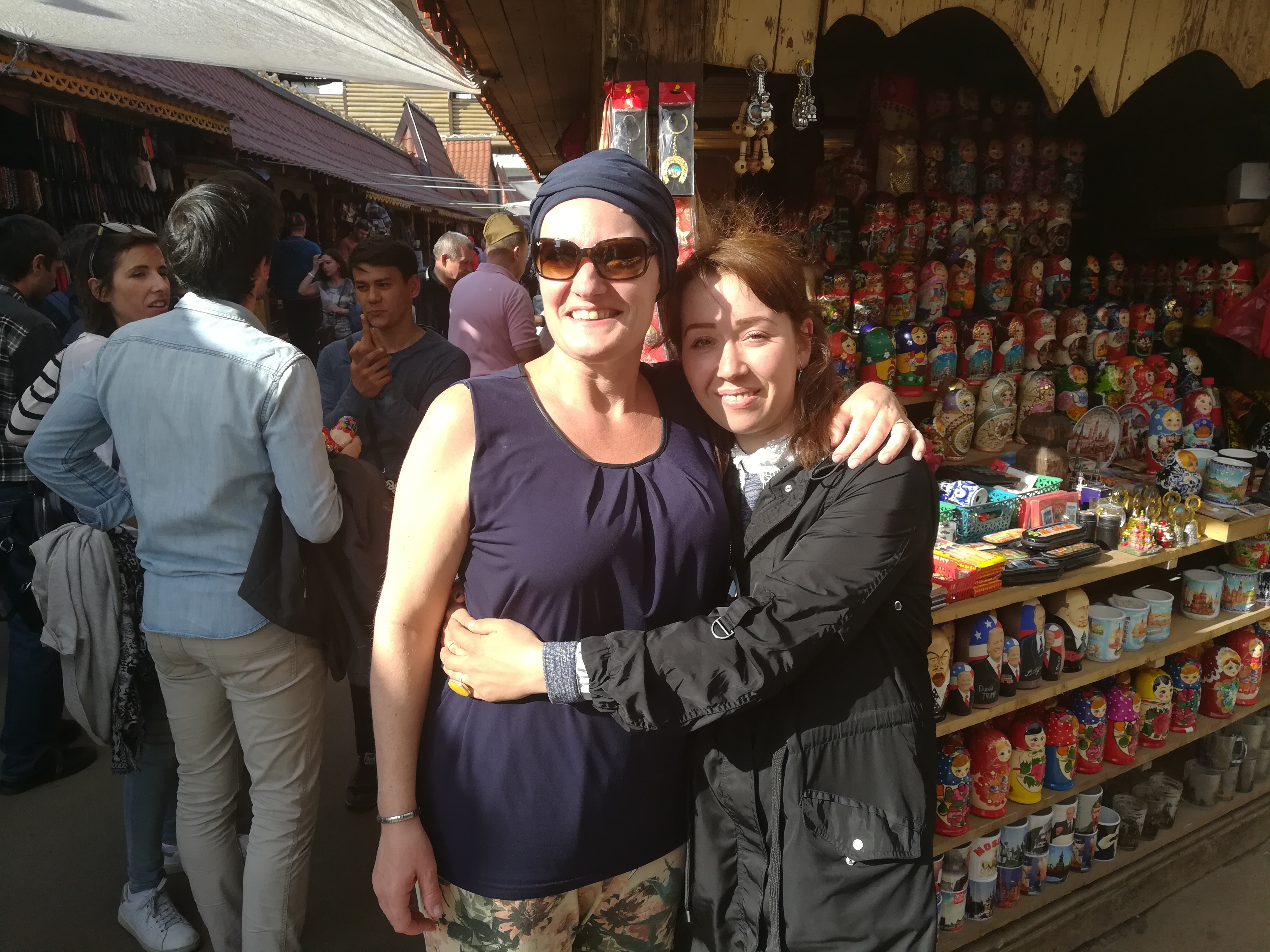 This is Zebo; a saleswoman of matryoshkas on the Ismailovo market in Moscow. She is a married woman/mother from Uzbekistan. Every year Zebo, her husband and her younger brother stay in Moscow for a long period of time to earn money for a better future for her family. In that periode her little children are left behind with family in Uzbekistan... Her mother heart cries...
In a very short time I have built a special relationship with her. Zebo even visited me at the hospital... This is actually quite bizarre when I think about it... But it felt so good... we still have contact.
For me Zebo symbolizes synchronicity, generosity and connection. Although we live in two totally different worlds, we have so many similarities !!
When I had already been home for a while I thought of buying a large amount of matryoshkas from her. I didn't know exactly what I wanted to do with them, but I knew for certain that I could do something cool with them in my work as a mental coach. At that time Zebo was in Uzbekistan with her loved ones but she would return to Moscow in April.  
On the 22nd of March I received an unexpected message in the morning: "Hello my dear Heidi How are you? It's me Zebo! I came back to Moscow"
And this was "coincidentally" on the same morning that the plane of my "hsct colleague" Willeke landed on Russian soil...  
Synchronicity.... I rest my case...
I won't tell the story in detail, but imagine...: A family from Tilburg, The Netherlands, in Moscow looking for my favorite market saleswoman from Uzbekistan to score 50 matryoshas for a hsct-veteran from Schijndel.
Eventually, thanks to the modern communication techniques, the mother of Willeke took 50 matryoshkas with her to the Netherlands for me.  
Yess!! Got you!!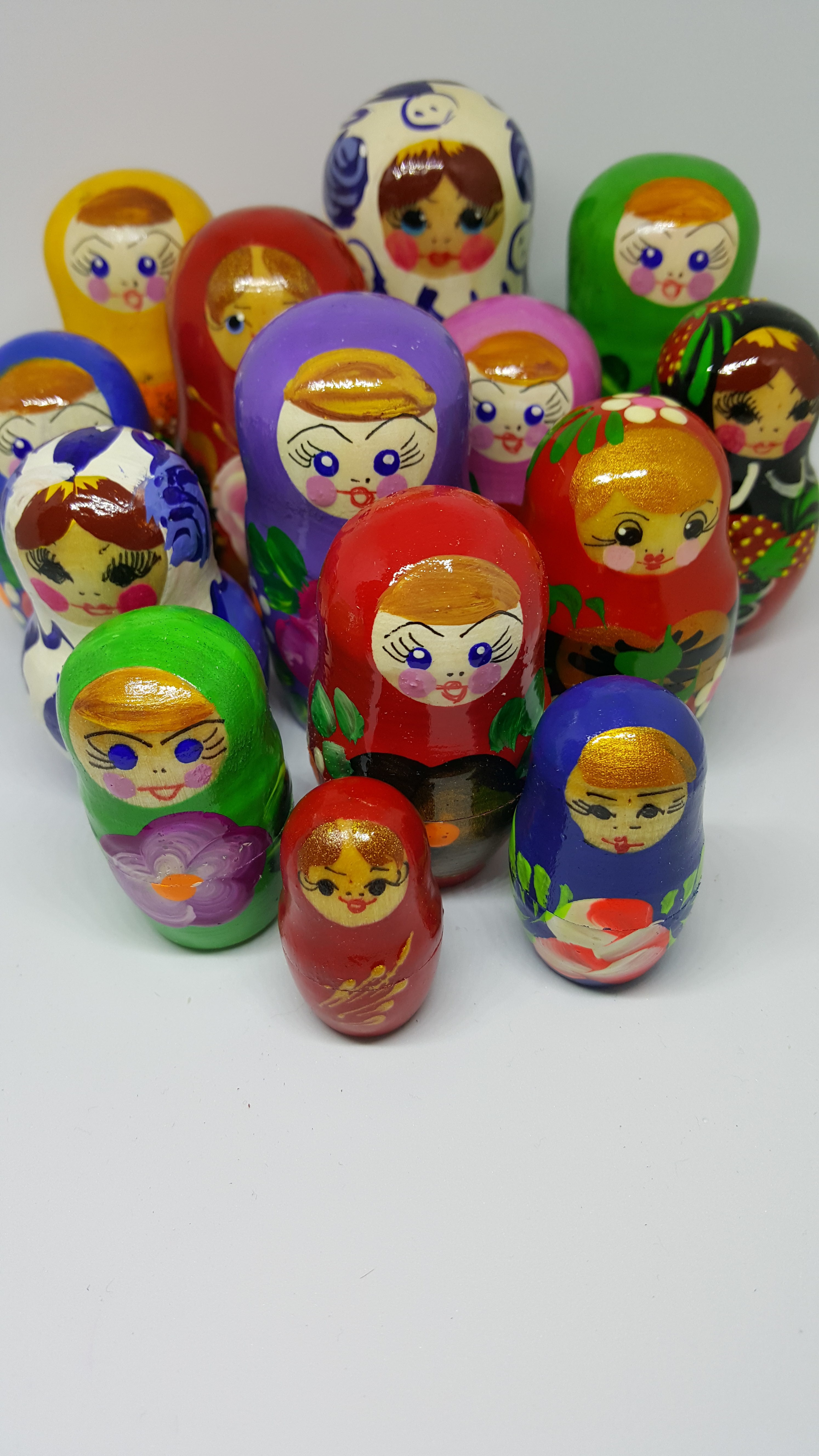 My MS dominated my life completely for the past years. I realize that I will be remembered as one of the MS patients who went to Moscow... and that's okay. But this is only a part of me.
As a mental coach, I have trusted my convictions for years: Every change starts with insight. The best way to increase the chances of success and pleasure is to do the thing that suits you best; this will cost you the least of effort. You can't just laugh away something and you have to stay realistic. But recognizing, acknowledging and accepting qualities and pitfalls really helps to have a relaxed life (with or without a dissability).
A Surinamese proverb says: "If you leave stones on the road, your children will fall over them"
Last week I came to a fantastic insight... I'm doing okay, I don't need anything and it's alright... I'm ready for my new destination! It's obvious that my insights didn't come overnight; a few inspiring sessions brought me those...
I have stored this extra wisdom in my personal backpack. And that Matryoshkas? They can do great service in the near future in visualizing many peoples inner searches!
Sponsoren
Onderstaande bedrijven hebben minimaal €500,- bijgedragen om ons dichter bij ons doel te brengen. Hartelijk dank hiervoor.